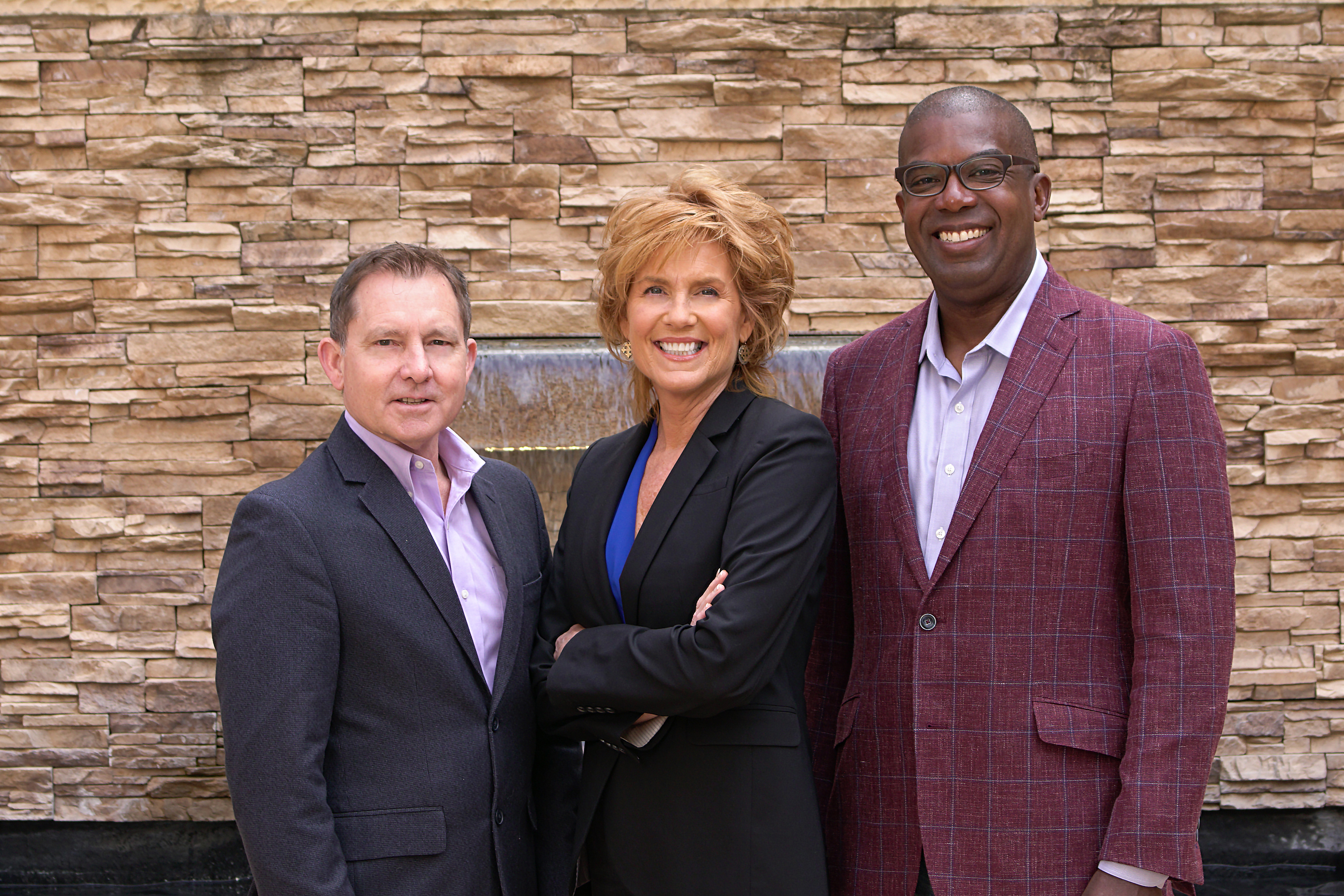 Founders
Since 2006, our business model has been structured to deliver a full-service, long-term telecommunications asset management resource for apartment Owners saving money, valuable time and generating the greatest ancillary revenue possible. As Clients' portfolios change over time through the expiration of agreements, acquisitions, sale and new construction of properties, we continue to provide ongoing guidance, management and negotiation services to best leverage the telecommunications contract rights and services for each community.
Annie Manfredi
Founding Member
(415) 755-4512 ext. 201

 
As a Founding Member of RealtyCom Partners, Ms. Manfredi supports the Executive Team and advocates the importance of telecommunications asset management through her participation in multifamily industry organizations including the National Multi-Housing Council, Urban Land Institute, and National Apartment Association.
Ms. Manfredi's extensive experience in the real estate industry includes tenure as a Partner in Trammell Crow Residential's (TCR) telecommunications division, NuMarket Communications. TCR, one of the nation's largest multifamily development and management companies, was one of the first real estate owners to capitalize on relationship with telecom service providers. Ms. Manfredi was responsible in overseeing the development of Private Cable television systems across the country specifically designed to serve multifamily communities and to provide exceptional financial returns for property Owners.
As a savvy entrepreneur and recognizing the need for a cable operator for the multifamily industry, Ms. Manfredi and two former TCR Partners launched Castle Cable Services, Inc. (Castle), in 1993. The company was developed to obtain exclusive, long-term agreements to provide cable television and Internet access services to up-scale apartment communities, owned and operated by large Real Estate Investment Trusts.
While at Castle, Ms. Manfredi served as President and negotiated right of entry and partnership agreements with many of the nation's largest apartment owners including Archstone Communities, AvalonBay, Shea Properties, Essex Property Trust, Equity Residential, United Dominion Realty Trust, Sares-Regis and Forest City Residential.
During 11 years of operations, Castle secured and built and operated private cable television systems across the Unites States. In 2004, the Castle Partners sold the company to a group of cable television system operators including some of largest companies in the country, Comcast and Time Warner, for approximately $40 million.
Ms. Manfredi was a founding member and officer of the Independent Multifamily Telecommunications Council where she has appeared before the FCC on issues affecting the telecommunications industry. She is a graduate of Sonoma State University, School of Business with a Bachelor of Arts degree in Marketing and Economics.
Mike Manfredi
Chief Financial Officer
(415) 755-4512 ext. 203

 
Michael Manfredi is responsible for the integrity of financial information and operational processes for RealtyCom Partners. Mr. Manfredi brings to RealtyCom his numerous years in the multi-family real estate and telecommunications industries and his substantial experience and sound financial guidance in complex negotiations. In addition to directing the financial operational strategies and administration for the firm, Mr. Manfredi manages relationships with Service Providers across the country. As an integral part of RealtyCom, Mr. Manfredi plays a key role in the firms strategic planning and direction.
Mr. Manfredi was brought into RealtyCom from his former position as a Partner & CFO for Castle Cable Services, a Private Cable Television Service Provider. At Castle, Mr. Manfredi oversaw the operations, development and deployment of over 40 private cable television systems serving more than 20,000 apartment units in 8 states. The systems were built in partnership with some of the nation's largest multi-family real estate firms including Essex Property Trust, Avalon Bay, Shea Apartment Homes, Archstone Communities, Sares Regis Group and Prometheus. Mr. Manfredi successfully operated systems generating cash on cash returns for the system partners in excess of 25%. In addition to negotiating major transactions with national service providers in the sale of system assets, Mr. Manfredi led negotiations with Comcast of the Castle entity which included 30,000 apartment homes nationwide.
Prior to joining Castle, Mr. Manfredi was Vice President and CFO of Trammell Crow Residential internal telecommunications division; NuMarket Communication Services where he was directly responsible for the operation and fiscal management of systems which provided cable television and/or telephone services to approximately 6,000 TCR owned apartment units throughout the United States.
Prior to joining NuMarket, Mr. Manfredi held various titles and responsibilities at Homestead Land Development Corporation including Chief Financial Officer and Northern California Operations Manager. While with Homestead, Mr. Manfredi oversaw the construction of cable television systems that served over 2,000 Homestead Land Development owned apartment units.
Mr. Manfredi is a graduate of the University of California at Berkeley, with a Bachelor of Science degree in Business with emphasis in accounting and finance.
Steve Lefkovits
Senior Vice President
(415) 755-4512 ext. 202

 
Steve Lefkovits represents RealtyCom Partners in conjunction with his role as principal of Joshua Tree Consulting, a strategy and management consulting practice specializing in developing unique strategies to demonstrably increase profitability and competitiveness for large multifamily investors and their principals. His clients include some of the largest multifamily REITs, private apartment owners and top-tier vendors who serve the industry such as American Express, TransUnion and Move.com.
An industry veteran, Mr. Lefkovits is responsible for new business development and sales.
Prior to his work with RealtyCom Partners and ownership of Joshua Tree Consulting, Mr. Lefkovits has served as a Senior Vice President for Technology Initiatives for BRE Properties and as a Vice President for Finance and Technology of the National Multi Housing Council. While at NMHC, he pioneered the NMHC Technology Forum, a new issues area devoted to the efficient, profitable adoption of technology in the multifamily industry. He is also the Executive Producer of the Apartment Internet Marketing Conference and co-producer of the Apartment Revenue Management Conference.
Steve has a master's degree from the Woodrow Wilson School of Public and International Affairs at Princeton, and has an undergraduate economics degree from Yale University. Steve has served as Vice Chair of the Mid Peninsula Housing Coalition, the leading low income housing developer in the San Francisco Bay Area. He also serves as a board member of Bay Area Scores, a youth non-profit. Steve is also a professional landscape and nature photographer whose work may be seen at www.pacific-landscapes.com