New Construction Management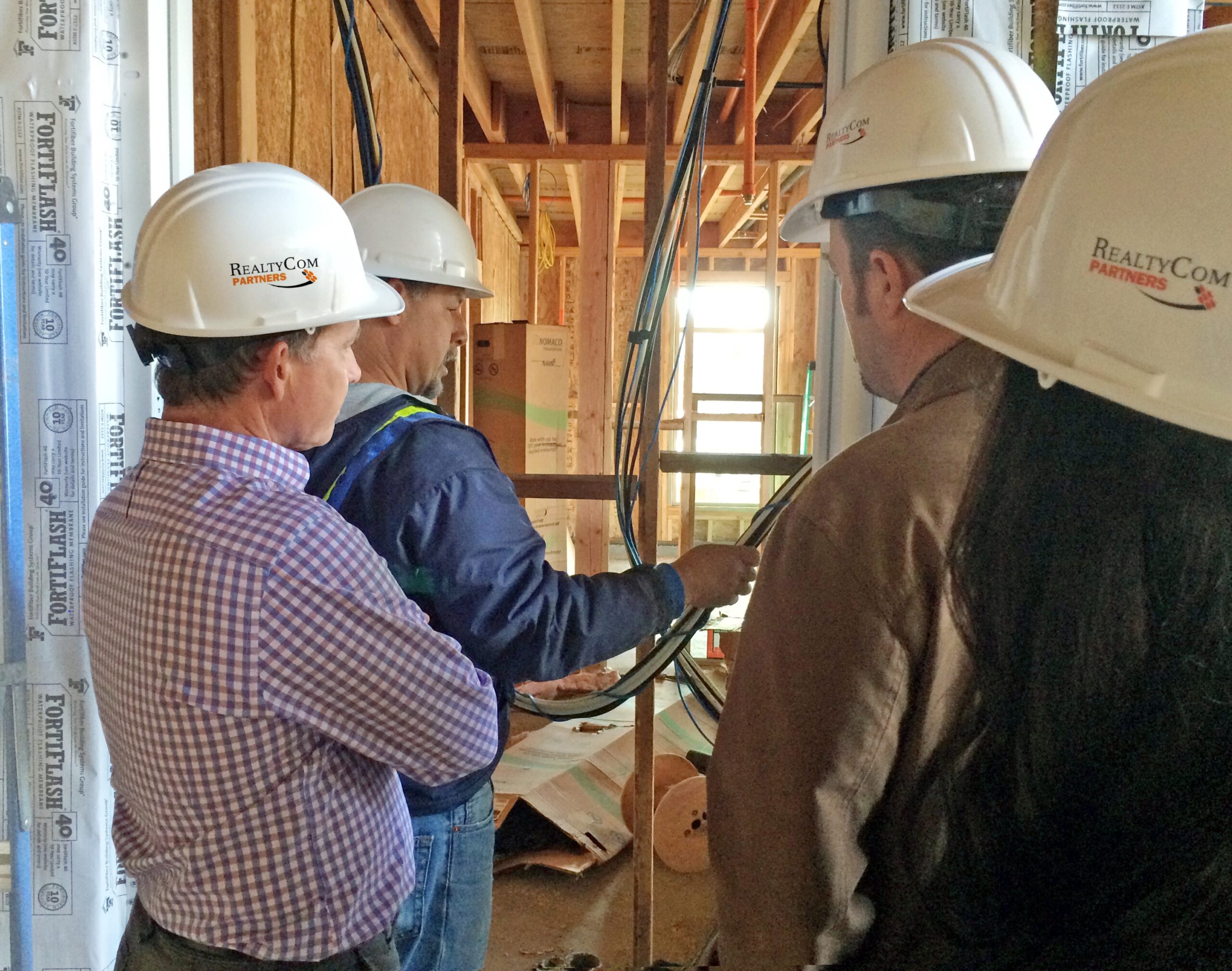 Client Review: Multifamily Developer hires RealtyCom to manage installation of Telecom for two developments in design and four projects in various stages of construction.
Multifamily Developer/Owner hires RealtyCom Partners for help managing the installation of the Telecom Services for two developments currently in design and four additional projects in various stages of construction.  RealtyCom was engaged to manage the telecom proposal process, focusing on "best in class" services, resident choice, technology features that may positively impact leasing operations, and infrastructure that would allow future technology growth.  Additionally, RealtyCom was to review the current plans and inspect the installation of the conduit substructure, pathways, telecom space locations and other low voltage infrastructure components necessary for current and future Service Provider installations.
The Work: RealtyCom performed a detailed review of the Service Provider contracts that had been already executed and those pending or in proposal stage. We summarized the Provider infrastructure requirements (Owner responsibilities) and financial impact of each proposal's infrastructure contributions, complimentary accounts and economic incentives provided in exchange for access and marketing support.  Leveraging our volume of business done nationally with Local Exchange Carriers (AT&T, Verizon, etc.) and Franchise Cable Operators (Comcast, Charter, Cox, etc.), RealtyCom obtained substantial improvements in the proposals from the Service Providers (including those with pending contracts).  More importantly, Providers agreed to amend contracts that had already been signed, to be consistent with the improved newly offered terms.  Additionally, a popular local High-Speed Internet Provider was added due to their loyal following in the region, strong economic incentives and array of complimentary common area services which significantly lowered monthly operational costs.
RealtyCom met with the Client Development and Construction Teams and presented a detailed financial analysis of the new and amended terms, which concluded with a summary of the value created for each project.  Not including the contributions from existing contracts in place prior to RealtyCom's involvement, and taking the average across all units, isolates RealtyCom's additional positive impact on the telecommunication contracts as:
| | |
| --- | --- |
| Additional Upfront Payment and Present Value of Recurring Revenue | $293/unit |
| Additional Value of Material and Installation Contributions | $111/unit |
| Additional Complimentary Services – Present Value | $222/unit |
RealtyCom performed a site visit at each location inspecting telecom rooms, closets, pathways and infrastructure to confirm next steps and action items necessary for successful implementation of the new plan.  As is our practice, subsequent site visits by RealtyCom's local Field Engineer were performed during telecom milestones to track progress and open items that could impact telecom installation timelines nearing Temporary Certificate of Occupancy dates.  RealtyCom's Project Manager hosted separate monthly calls with the Client Development Team (to obtain construction updates) and Telecom Service Providers (to track their progress of installation) and ensure all parties were in alignment for on-time activations.
The Results: RealtyCom brought improved telecom offers, superior Providers and effective implementation oversight to the four development projects.  RealtyCom worked with the Client to establish a standard Basis of Design to ensure that, going forward, the Client would have uniform technology at each of their new developments and that those desired telecom components and space requirements would be taken into account during schematic and design development stages earlier in the process.  RealtyCom's relationship with this valued Client has continued to grow through the years, evidenced by our now being engaged on over 25 active developments across multiple states.

Since partnering with RealtyCom in 2018, they have become like a part of our team providing valuable knowledge and resources to support our telecom strategy.
Since 2014 we've built a great partnership with RealtyCom based on our core principles of trust, and they continue to help us in telecom planning, negotiation, and contracts.
With every opportunity, we consider the needs of our employees, residents and communities we serve. RealtyCom has become part of this process and is one of our most respected industry partners.
RealtyCom's deep knowledge, resources and focus has helped add value to our portfolio through new revenue sources. We have been fortunate to partner with a team whose values match ours.
RealtyCom has helped us enhance our resident services, find new revenues sources, evaluate opportunities, and above all, ensure that our residents are provided with the best possible telecom service.