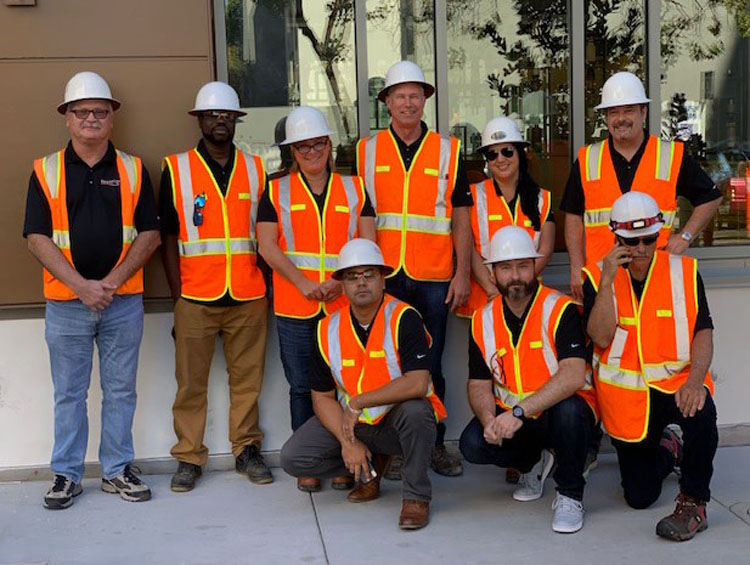 Many Owners experience issues with Design-Build for telecom infrastructure that creates excessive cost overruns and field activation issues, wreaking havoc with project delivery schedules and resident move-ins. RealtyCom plays an integral role in defining the infrastructure requirements of the Client and Service Provider. New construction projects demand a high level of organization and planning. RealtyCom is unique in that we have Field Engineers across the country to inspect the work for our Clients ensuring that it's done correctly, on-time and on budget, while maintaining extensive communication with the client development team and Service Provider. Besides the financial benefits of creating revenue through negotiation of contracts with existing franchise providers, we also create value through construction contributions and operational savings.
RealtyCom manages the construction process from design to activation

We ensure deadlines for life safety, MPOE completion, leasing office opening and first move-ins are met.
RealtyCom ensures the correct infrastructure is installed for future proofing emerging technologies

Our substantial experience and resources enable us to provide technical guidance to create a superior layout and design to optimize the benefits of the new technologies without over-spending. RealtyCom removes the guesswork and has saved our clients hundreds of dollars per unit at the same time.
We work with the design teams to match the needs of common area and fitness center Video and Internet with the service provider's offerings:

Maximizing the complimentary services provided within each proposal, reducing construction and operating costs, and ensuring that the courtesy services are being delivered.
RealtyCom continues to manage the project through the last unit being turned over to the management team

Oversee the ongoing management of revenues and services to ensure there are no payment issues or on-site problems that need to be addressed.
RealtyCom Services include the following and are tapered to match our client requirements:
RealtyCom's scope of work includes Service Provider RFP/Access Agreement Negotiation, LV Design, and Construction Administration.
SERVICE PROVIDER RFP/ACCESS AGREEMENT NEGOTIATION
RFP Development & Submission to qualified providers
Proposal Review with Financial Modeling and Client Summary
Service Provider Contract Process
INTEGRATED TECHNOLOGY CONSULTING AND LOW VOLTAGE PLANNING
Project Kick-off
Schematic Design Phase
Design & Development Phase
Construction Document Completion Phase
CONSTRUCTION ADMINISTRATION
Implementation Support (Field Observations)
Bid Review & Recommendation
Client Coordination
Submittal Review & Response
Site Visits
Project Reporting & Milestone Tracking
A Few of Our Clients