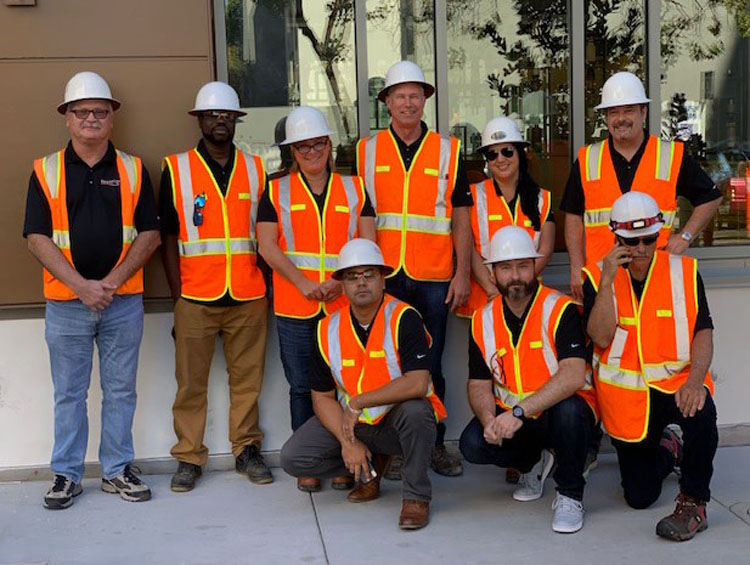 RealtyCom is actively engaged with new construction projects across the country with our Clients and their Developers. New construction projects demand a high level of organization and planning – we make a substantial positive impact on the project through extensive, on-going communication with the development teams for the client and Service Provider. Besides the obvious financial benefits of creating revenue through negotiation of contracts with the existing franchise providers, we also create value through construction contributions and operational savings.
RealtyCom plays an integral role in defining the infrastructure requirements of the Client and Service Provider. RealtyCom reviews the low voltage plan with the client to make sure all necessary elements have been included and that excessive or irrelevant items are removed.
RealtyCom manages the construction process and communicates with the construction team on an ongoing basis so that deadlines for life safety, MPOE completion, leasing office opening and first move-ins are met. Oftentimes to deliver materials and services the service providers need contracts executed a year in advance of when the leasing office opens for business. Having a technical plan in place before joint trenching begin can be invaluable to the project timeline.
While the technologies and services available for residents have dramatically changed, there remains significant confusion in the industry as to what infrastructure needs to be installed to accommodate and future proof for new and emerging technologies.  RealtyCom's substantial experience and resources we're able to employ for technical guidance ensure our Clients have the best layout and design to optimize the benefits of the new technologies without over-spending. RealtyCom removes the guess work and has been able to save our clients hundreds of dollars per unit at the same time.
Additionally, we work with the design teams to understand common area and fitness center Video and Internet needs and match those needs with service provider's offerings to maximize the complimentary services provided within each of their proposals. This reduces construction and operating costs and ensures that the courtesy services are being delivered to the common area TVs, fitness equipment, and data hardware appropriately.
Finally, RealtyCom continues to manage the project through the last unit being turned over to the management team and from there we oversee the ongoing management of the revenues and services to ensure there are no payment issues or on site problems that need to be addressed.
A Few of Our Clients