In just this past year, RealtyCom hosted our first all-staff meeting bringing our team from across 6 different states together in one place. We had extensive training to build upon our Executive Team's skillset, created a Strategic Business Opportunity committee, worked with NMHC to refute potential FCC changes that impact our clients, created new partnerships with vendors who complement our services, and are embarking on even more plans to keep our business thriving into the future.
We've been busy!
As I reflect on all the ways we've continued to evolve over the years, most notably we've grown from a team of 6 to now 29 people.  We all have such diverse telecom and real estate backgrounds, and it's evident we share the same goals in providing impeccable service for our clients no matter what department we're in.
Combined, our team has a whopping 382 years of industry experience (an average of 13 years each).  To celebrate that experience and our growth I thought it would be fun to look back on how things have changed: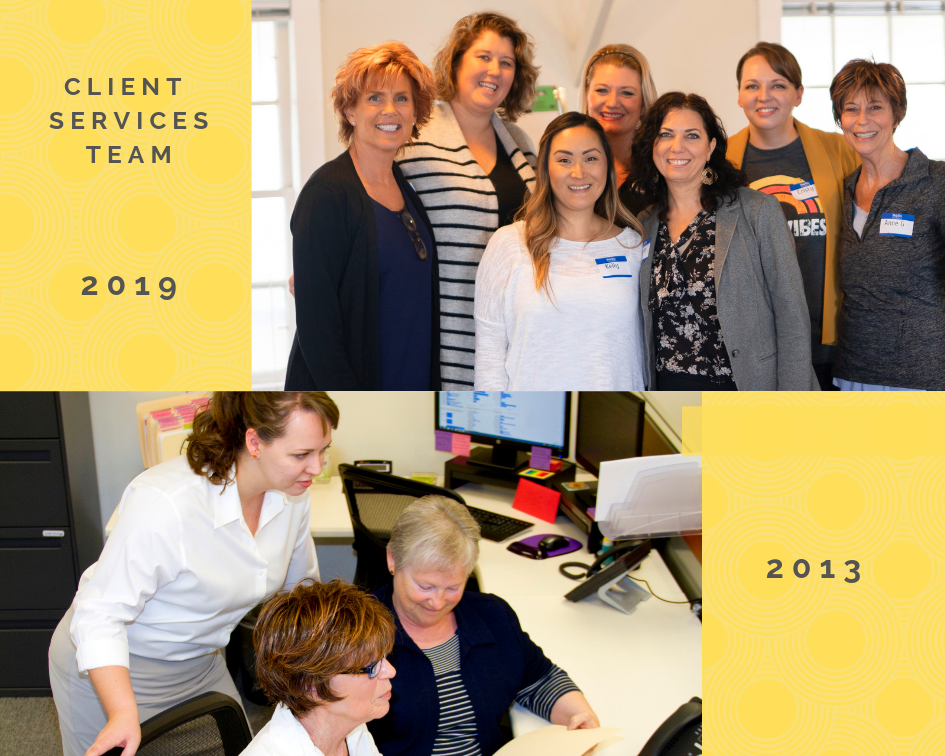 We truly appreciate our clients, partners and vendors who have been with us since the very beginning, as well as our new clients who have continued to allow us to grow and expand upon our services. Truly, this is a business that without our clients trust and confidence we wouldn't exist.
As much as we love our team, we think of our clients as an extension of that team and we appreciate you very much. Henry Ford is someone I admire as a leader and innovator (disclaimer: my daily driver is a 1966 Ford Mustang), so I leave you with this:
"Employers only handle the money – it is the customer who pays the wages."